Success that
speaks for itself
As an experienced developer, we have in-house capabilities to identify and address nuanced details to ensure the projects are viable. By doing so, we are making housing more accessible to our markets along with providing a secure private equity structure that delivers exceptional results to our investors.
* Gatehouse is currently looking at several potential development projects. A new single-purpose limited partnership will be created for each of these projects, if Gatehouse decides to move forward with any of these projects.

* Real Estate Development Projects Completed by the Gatehouse Group of Companies. The Gatehouse Real Estate Trust and Gatehouse (Proper) did not complete on the following projects: Madewell and Windfall.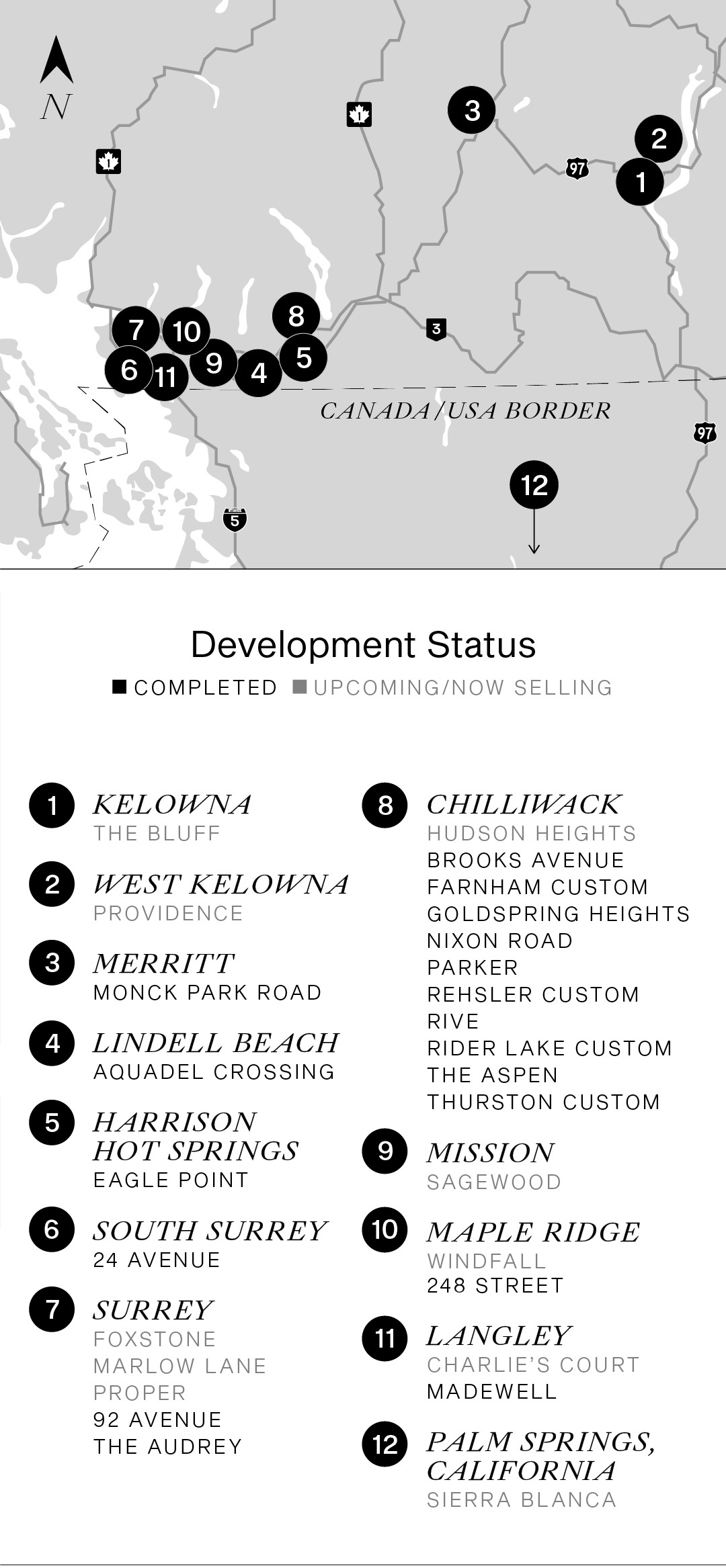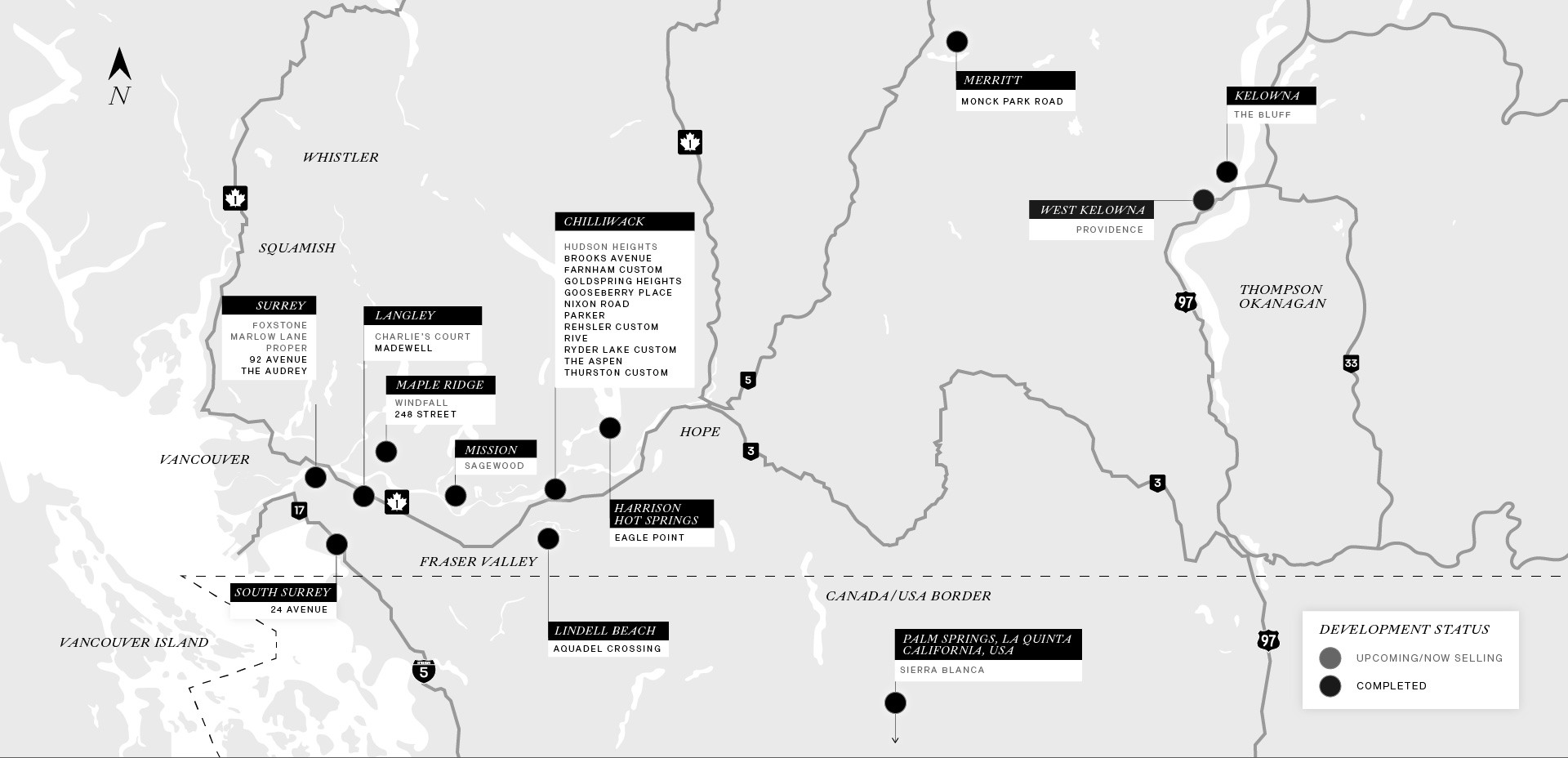 From residential mixed-use projects to single family homes, we approach every Gatehouse Design + Developments project like a custom home. Delivering an unparalleled experience for homeowners, every aspect is crafted with intention.

Behind the scenes, the diverse Gatehouse team of professionals cover various areas of real estate development, including design, construction, financing, marketing, and sales, all vertically integrated.

Gatehouse Design + Developments is versatile and diverse, with experience in developing various types of properties.
Start
taking
control
of
your money
Partners Investors can grow their wealth with a minimum investment of $5,000, which can be used through their TFSA, RRSP, Spousal RRSP, LIRA, and RRIF registered accounts as well as non-registered monies.
Becoming an investment Partner with Gatehouse only takes a few minutes. Tell us about yourself to get started today.